October 20, 2017
Mariam The Believers new album Love Everything is finally released today! We dance and love and celebrate! You can now order the LP/CD here on our homepage. Please note that we prefer orders inside of Scandinavia, the rest of the world can turn to our world wide distributor CARGO for orders, thank you :)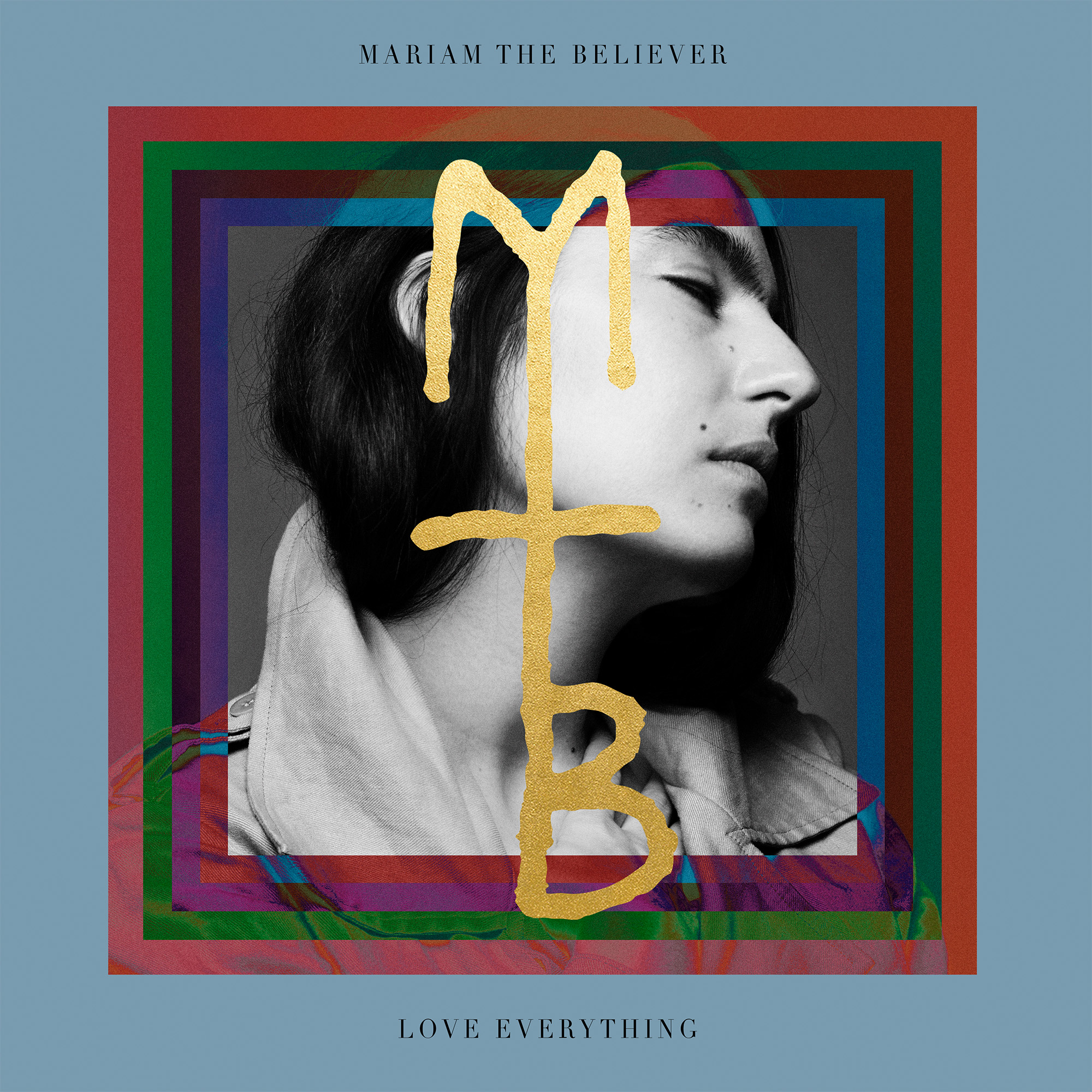 Arwork by Martin Vallin
"Living, loving, moving, hoping, trying, crying, fighting, growing, staying, doubting, feeling, knowing, singing, playing, dying, floating" - 'Eternity' from 'Love Everything'.
When Mariam The Believer – the solo moniker of Mariam Wallentin – began the creative process of her second album 'Love Everything' she had a clear and simple credo – to distill the essence of musical power, to bring people together, putting pieces into a whole and to give hope.
The follow up to 2013's debut album - the critically acclaimed 'Blood Donation' – 'Love Everything' is written, produced and self-released on Wallentin's own label Repeat Until Death on October 20th.
In addition to her solo work as Mariam The Believer, Wallentin is one half of vocal-and-drum-duo Wildbirds & Peacedrums with husband Andreas Werliin. She is also a founding member and composer in the big band mayhem that is Fire! Orchestra. With musical roots partly in improvisation, partly in pop and soul, her career path has crossed diverse musical territories - from choir compositions, drum circles, free form jazz constellations to a lead part in a modern opera by Ben Frost. Equipped with her courageously uncompromising approach to music-making Wallentin started Mariam the Believer to focus her expression into a pop project.
On 'Love Everything' Wallentin invited a wide range of musicians to collaborate. In total 15 musicians took part resulting in songs that twist and turn evolving organically with each contribution. From vocalist virtuoso Sofia Jernberg to drone experimentalist Oren Ambarchi and free form jazz star Mats Gustavsson, it's an eclectic roll call, yet despite that Love Everything is at its very core, a collection of pure pop melodies.
At the heart of the music is a manifestation of the album title itself - an appeal to embrace opportunity, to turn to love as a concrete solution. Wallentin traverses life's big questions, those of love and loss, the mystery of eternity and emptiness via the bodily and circumstantial conditions we are born with and stuck with. 'Love Everything' is turning to love as a healing power of choice — a choice we make in every situation, in every moment every day and it is a choice of bravery.
"How to be free is to look around / To see and hear that we are all the same" - from 'Pieces'.
Traditionally rhythm and drums been the companion escorting Wallentin's voice but on 'Love Everything', she lets melodies lead the way – the piano flowing with harmonies that emphasise Wallentin's powerful and at times raw, honest voice. The songs are ripe, ready to be eaten, before metamorphosing into new structures and an unexpected richness. Power ballads are interrupted by a change of rhythms. Enchanting vocals turn into pulsating R'n'B, as if new opportunities are lurking behind every corner.
'Love Everything' draws from the heritage of love stories that in some way or another have shaped us all. In Wallentin's lyricism, the heart is a muscle pumping blood. Approaching spiritual subjects rooted in the human body and nature, she pulls esoteric themes into a context and – as pop music has the power to do – reaches dizzying heights. At the end of the day, to love is an act of courage.
On releasing her self-written and produced album via her own imprint Repeat Until Death, Wallentin says: "Music is a sacred place where all dimensions of me can exist simultaneously. I have a will not to be reduced but to be set free."